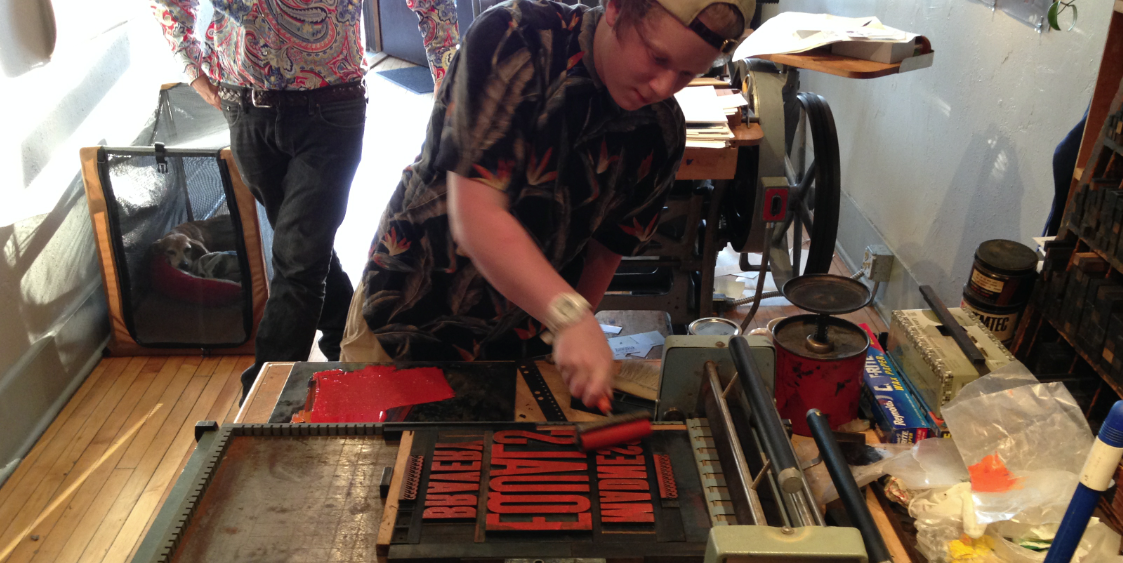 RedLine's Teen Studio offers three distinct opportunities for local teens to engage with their peer group, the Milwaukee community, and adult mentors in a positive way.
T E E N R E S I D E N T P R O G R A M
The Teen Resident program provides 6-10 teens the same benefits as RedLine's emerging artists. Teen residents have free access to RedLine's printshop & art labs, mentoring from RedLine's emerging artists, professional development and college preparation. For more information about the TEENstudio program and to print an application, Click Here. Contact Monica Gorko by phone at 414.491.9088 or by email at if you have any questions.

C O N T E M P O R A R Y T E E N A R T N I G H T

Check the Calendar to find the next date for Contemporary Teen Art Night.
Contemporary Teen Night provides up to 30 teens with access to RedLine for a free two-hour event held the first and second Thursday of every month. Art Educators facilitate each session which ranges from a hands-on art production, to a film screening and discussion, to a variety of art happenings in various media. Projects have been made using illustration, painting, collage, photography, papermaking, printmaking, and much more.
This program gives teens in the community a chance to access RedLine and its many rich resources. It creates a safe environment for teens to learn, work, and play. Each event is built on the current RedLine exhibition which always has a social justice theme or socially relevant content. By participating in a regular monthly artistic experience, teens not only gain the confidence and understanding needed to access other Milwaukee institutions, but are also inspired to become a new generation of cultural and civic transformers.
CONTEMPORARY Teen Nights at RedLine Milwaukee are made possible in part through the generous support of the Greater Milwaukee Foundation Gerda A. Debelak Fund and Martin Luther King Memorial Fund and The Harley-Davidson Foundation.
The Harley-Davidson Foundation

A R T X P R E S S
RedLine offers facilities and mentorship for Milwaukee Art Museum's ArtXPress program, a forty-hour paid internship during the summer. Each intern group, made up of 20 teens, responds to the socially relevant work in RedLine's current exhibitions as well as the permanent collection at the Milwaukee Art Museum. Through guided dialogue and mentoring by local artists, the teen interns create a collaborative work of art with a socially conscious message while concurrently learning soft job skills. In addition, they acquire highly-regarded interpersonal skills associated with collaboration and problem solving.
To learn more about the program, visit http://www.mam.org/learn/teens.php.